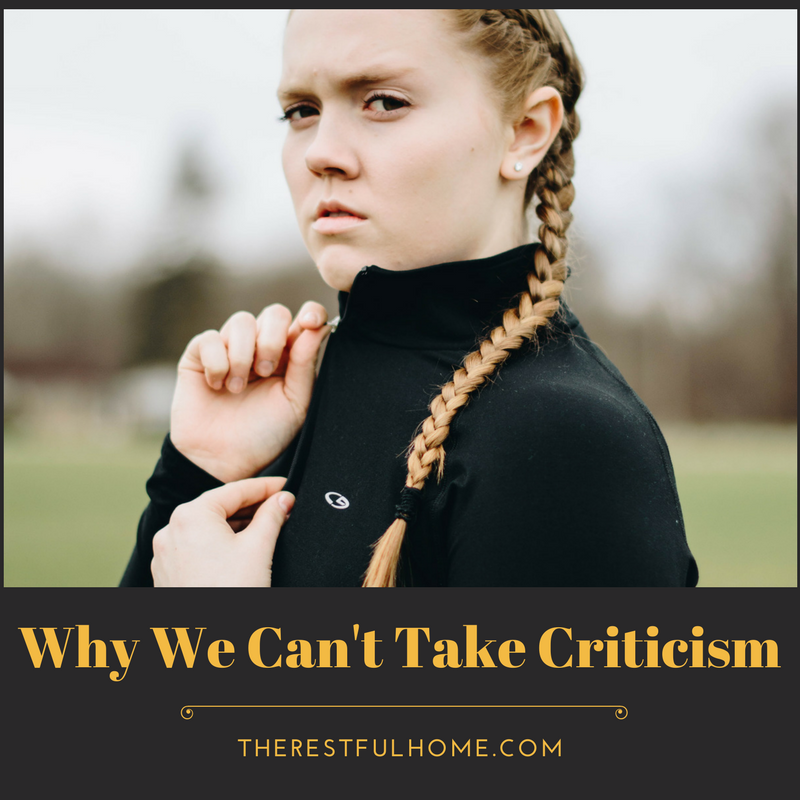 Criticism. To most of us, it's an ugly word. We're doing the best we can, we think, and yet people dare to pick apart our best efforts. Our defenses bristle out so quickly that within just a few moments of hearing the first words of criticism aimed at us, we look like irate hedgehogs.
Why is this? Why do we hate criticism so much?
First, because we are not wise, according to King Solomon. He didn't mince words. In Proverbs, he contrasts the behavior of fools/"stupid" people with wise men, and it's not a pretty picture. When criticism/correction/reproof arrives, the fool despises it. Here are a few examples from Proverbs (English Standard Version):
Proverbs 9:7-9

"Whoever corrects a scoffer gets himself abuse,
    and he who reproves a wicked man incurs injury.
Do not reprove a scoffer, or he will hate you;
    reprove a wise man, and he will love you.
 Give instruction to a wise man, and he will be still wiser;
    teach a righteous man, and he will increase in learning."

Proverbs 12:1

"Whoever loves discipline loves knowledge, but he who hates reproof is stupid."
Proverbs 13:18

"Poverty and disgrace come to him who ignores instruction, but whoever heeds reproof is honored."
So, we are not wise, and that is the root of the matter. But I think in the generation of millennials such as myself, there is a special battle that must be waged. (Not a new one, since there is "nothing new under the sun," (Eccles. ), but one that's especially strong today.) It's the battle against unwarranted self-esteem.
As a student in the education program of my university, I heard a lot about self-esteem. Students are bullying others because they themselves lack self-esteem. Kids are starving themselves–or overeating–because they lack self-esteem. Here's a list of 55 things you can say to your students or your own children to build their self-esteem. (i.e. "You're awesome!"–Actually, only God is awesome, but I'm going to tell you that and it will magically stop you from feeling sad about yourself and your life.) Never say anything that could injure your child's self-esteem.
As a teen, I had read some of those articles and books aimed at the swarm of us braces-wearing, gangly, insecure adolescents. "Look at yourself in the mirror and tell yourself you're beautiful." (I knew better.) "Wake up in the morning and say, 'I'm so smart!'" (I already thought I was so much smarter than most adults.) "Be your best you today!" (What is the best me? I don't even really know who "me" is…)
All the talk was supposed to build our self-esteem.
But we knew we weren't Hollywood-beautiful. We knew deep down that we weren't quite as talented as everyone wanted us to think we were. So the self-esteem pep talk didn't build our security and confidence. Instead, it built our defenses against criticism.
The self-esteem pep talk didn't build our confidence. Instead, it built our defenses against criticism.
Click To Tweet
And now, as adults with our own children and with Google and Web MD always at our fingertips, we are more hedgehog-like than ever. How dare you question my choices about house-buying? Movies I watch and music I listen to? How many kids I have and when I get started having them? How many hours I work or don't work? What I eat?
Granted, most of these choices are very personal. It's not really your neighbor's business whether you have two kids or twelve. However, sometimes we have researched ourselves into corners of superiority. We are so confident that no one should ever eat spinach that isn't certified organic that we alienate everyone around us. And no one can tell us that we are doing that because such honest criticism would injure our self-esteem.
What has happened?
Are we still children?
I think, in some ways, the answer to that question is yes. We would rather feel good about ourselves than know the truth about ourselves. Even our unwarranted self-esteem we blame on others. Yes, I know I should esteem God above myself. But my whole childhood I heard about needing more self-esteem, so I can't help myself.
No excuses, not for me or anyone else. Why can't we take criticism? Because we think more highly of ourselves than we ought. Yes, there is a difference between constructive and destructive criticism. But do we even stop to differentiate, or do our defenses rise before we even listen?
Let's grow up in the faith.
Proverbs, again:
"The ear that listens to life-giving reproof will dwell among the wise." Prov. 15:31, ESV
I long to be someone who can receive healthy criticism without being a "scoffer" or a "fool" who refuses reproof. May we listen, learn, and dwell among the wise.