Hi! I'm so glad you're visiting with us! Let's have a conversation and learn from each other how to have a restful, peaceful home in the midst of chaos! Here's a little about me.
Who is Anna Fasolino?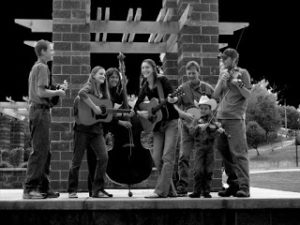 *I am the oldest daughter of six children! My parents homeschooled us, and my dad had the bright idea to turn us into a bluegrass band when I was 15. I overcame stage fright, wrote songs, sang lead, and got to travel the U.S. and make some wonderful friends! As a teen, I struggled with depression, but Jesus Christ rescued me–as He continues to do each day.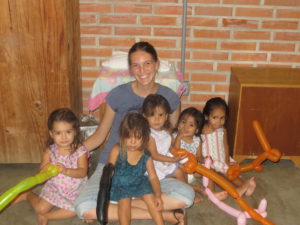 * In spite of my many irrational phobias (germs, people!!!), I took the plunge and traveled through Central America for almost a year after graduating with a degree in Education. I volunteered at an orphanage and leadership center in Honduras and taught ESL (English as a Second Language) in Costa Rica. (To ages 5-about 45!) Next, I was an AmeriCorps volunteer for a year in Houston, teaching ESL to refugees. English as a Second Language education classes had been my favorite in college, and I found my happy place giving people the tools of a new language.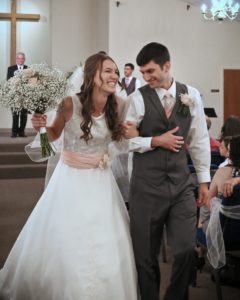 *Everything about Houston except the traffic was amazing. I had a great church where I learned so much, a job I was passionate about–and I met my true love! Neither of us had ever dated before, and we shared the same kind of weirdness. 11 months after our first meeting in church, David and I were married.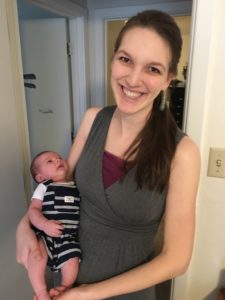 *Within our first year of marriage, David and I moved three times (and that's if you don't count our third month of marriage, which we spent in a hotel in Montreal, Quebec, Canada). We also grew a baby. Motherhood is the most difficult and most rewarding journey of my life. Pregnancy was even worse than my 4 month-long battle with lice in Honduras, but raising and teaching my own little boy is the best thing in the world. I still struggle to remain content, but I am learning every day to rely more on God's grace–and to be more grateful for my sweet and forgiving husband!
* Why a restful home? Because I often struggle with worry and unrest, and I want to learn to rest in Christ more, in every area of my life. Read more about where the name for this website came from HERE.