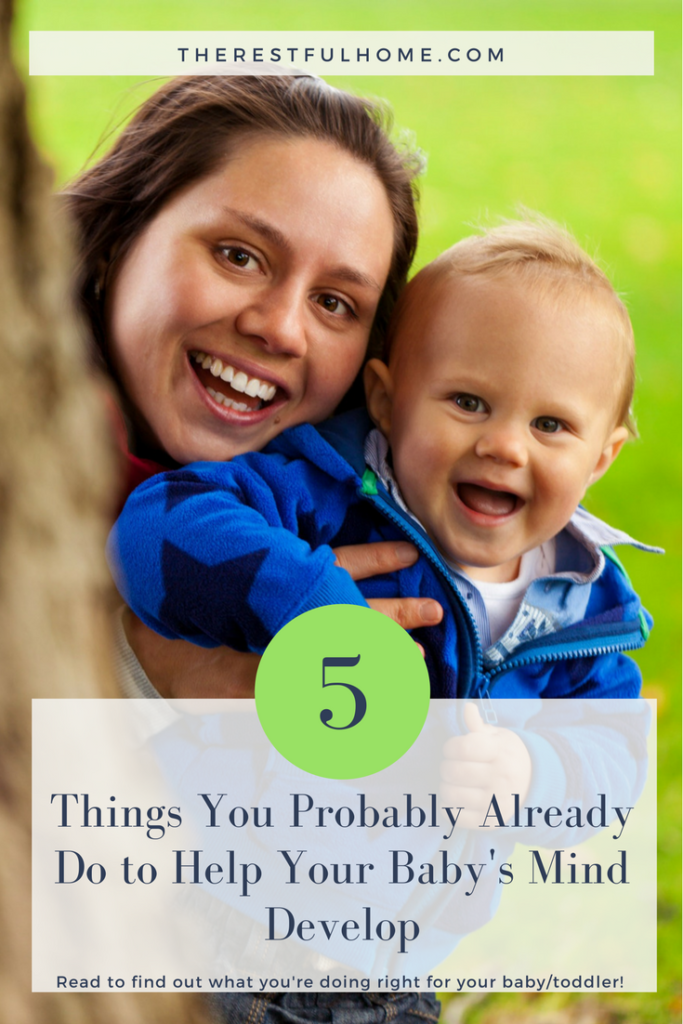 Playtime isn't just playtime, we are discovering. Playtime, interaction with adults, and other parts of a normal childhood are all helping your child's brain connect the dots. If you're like me, you probably wonder what you can do to help your child grow and develop in the best way possible. You know the basics: plenty of food, sleep, and cuddles. But what else can you do to help your baby's mind think smart? 🙂
Many doctors and scientists agree that the first 5-7 years can be the most crucial to your child's development. Many would even say that the first three years are the most important for language and brain development (although there isn't consensus on that, as this review expresses). Synapses form rapidly during this time, connecting nerve cells. That means your baby learns a LOT during his/her first few years. I began researching and found 5 things you probably already do that help your baby's mind grow and develop.
How to Help Your Child's Mind Develop: 5 Things You Probably Already Do
Are any of these new ways to stimulate your baby's mind?
Not at all! Most of us are probably already doing these things for the little people in our lives. However, it's encouraging to find out that the things you do almost instinctively are helping your baby's mind grow and develop so much!