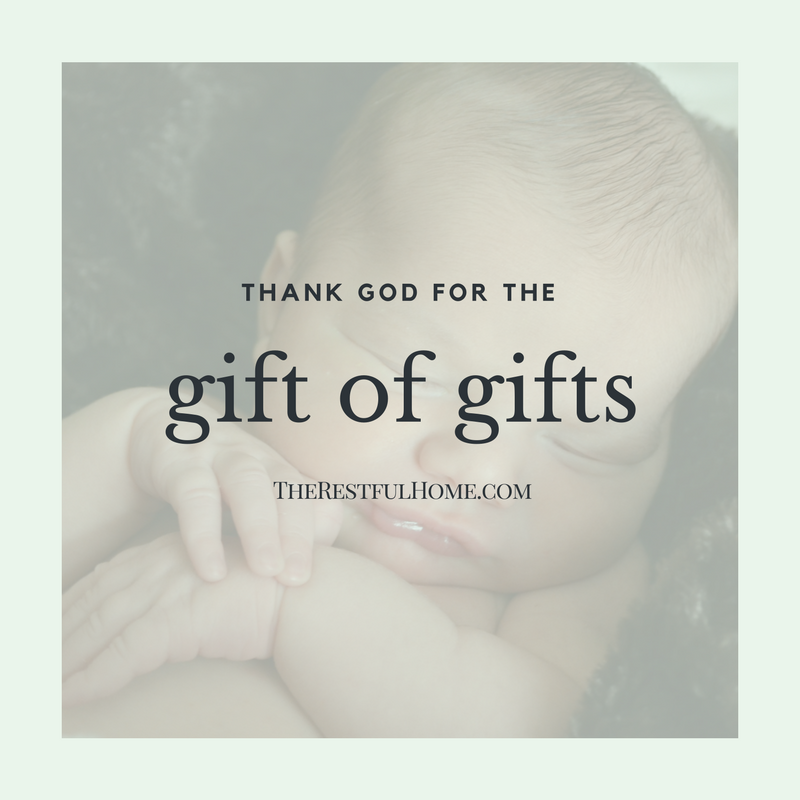 Merry Christmas!
As we close the year, we think of the many gifts God has given us. Health, my husband's job, a strong and loving church family, friends and family who love us and whom we love, peace…the list could go on forever. Always, though, the gift that tops our mental list is that of salvation. Although we didn't deserve grace, God has given grace unstintingly. We are truly blessed beyond measure. And that would still be true on the years when we don't have health, a job, or any of those other good things. Our greatest gift cannot be taken away.
In our ladies' group at church, we recently read a wonderful prayer from the Valley of Vision. It touched me so much that I decided to share part of it here. What more could we say in this season than to thank God for the gift that truly is above all gifts: His own beloved Son? May we live the coming year for Him. Every single day.
The Gift of Gifts

…Herein is wonder of wonders:
he came below to raise me above,
was born like me that I might become like him.
Herein is love;
when I cannot rise to him he draws near on
wings of grace,
to raise me to himself.
Herein is power;
when Deity and humanity were infinitely apart
he united them in indissoluble unity,
the uncreated and the created.
Herein is wisdom;
when I was undone, with no will to return to him,
and no intellect to devise recovery,
he came, God-incarnate, to save me
to the uttermost,
as man to die my death,
to shed satisfying blood on my behalf,
to work out a perfect righteousness for me.
…In him thou hast given me so much
that heaven can give no more.
Amen. (To read the entire prayer, please visit the Banner of Truth website.)