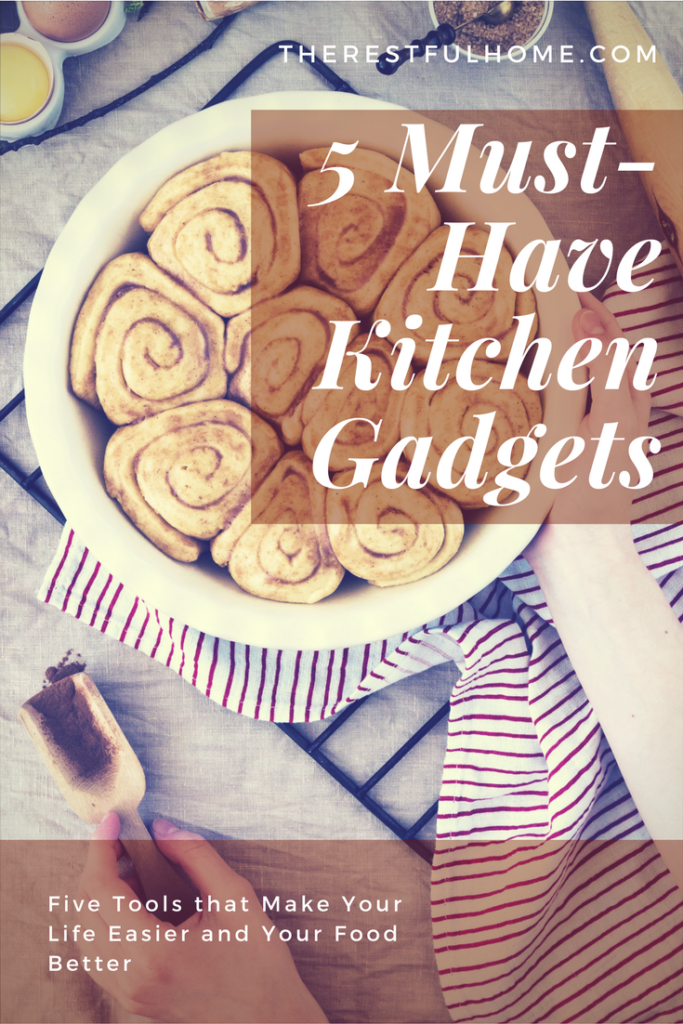 I like to think I'm a no-frills kind of a girl. Living in the different places I have, I've had to learn how to make do in some interesting kitchens. In Honduras, I figured out how to "bake" cookies over a fire using a covered pan. (The secret is in flipping the cookies at just the right moment. No lid for your pan? Just use a plate!) In Costa Rica, I adjusted my flour for altitude to make banana pancakes and breads. As a college kid, it was all about making my mini-crockpot do the work.
However, now that I have a real kitchen, I have a few kitchen gadgets that make my life so much easier. While I can do without them, our food quality is better with them! In no particular order, here are my five favorite kitchen gadgets ever! (One of these would make a great Christmas gift for a special someone in your life, by the way, no matter what the size of your budget!) 🙂
Click on the photos to visit their product page on Amazon. We receive a tiny percentage if you order through our links, so thanks in advance to those of you who are trying to help us keep this website alive! 🙂
Top Five Kitchen Gadgets
What are your favorite, life-saving kitchen gadgets or tools?
Let us know in the comments! 🙂