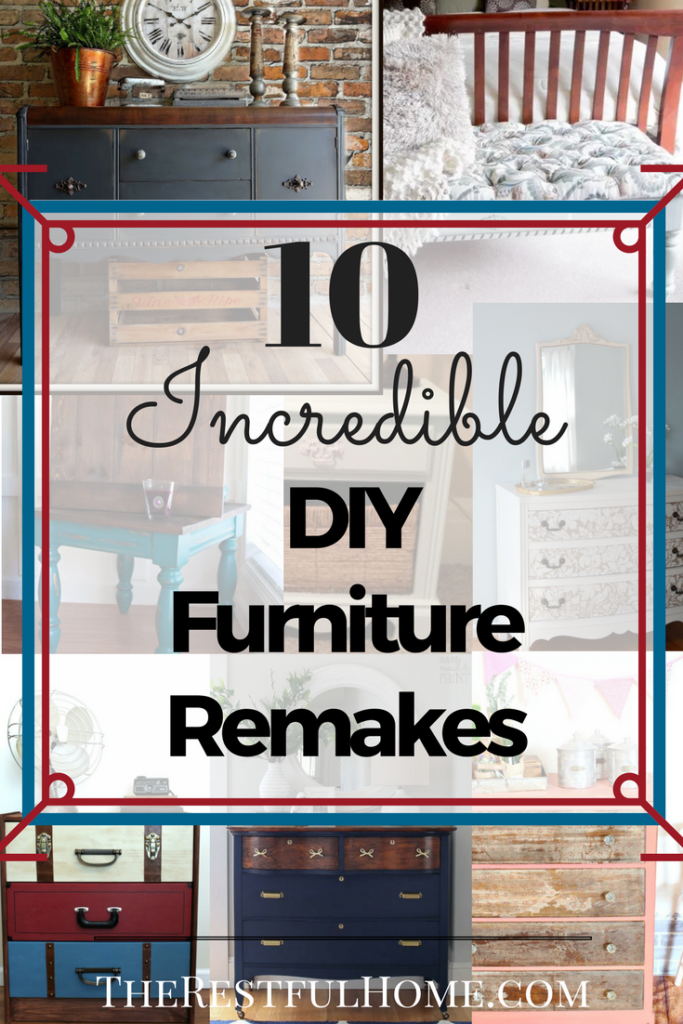 As I admitted in my post on my own laminate dresser transformation, I'm not naturally very crafty. But I've been finding so much inspiration lately from others who have been refinishing their old furniture. Not only am I working on a project in my own home, but I also had to share some of my favorite re-makes from other websites. Each of these ten incredible DIY furniture remakes has a special touch, from painting styles to stenciling to decoupage to upholstering.
For sheer creativity, I think the suitcase dresser makeover might take the prize. For hard work, the tufted ottoman. And for classy colors, I'm torn between the first navy blue project and the slate vintage buffet.
10 DIY Furniture Remakes
First up is this lovely dresser by Saw Nail and Paint. I really like that the two top drawers have been left natural wood. I don't think I would've thought to try that. And how cute are those little ribbon drawer pulls?
Next, this adorable suitcase dresser makeover by Girl in the Garage. She started out buying this dresser new and then remaking it.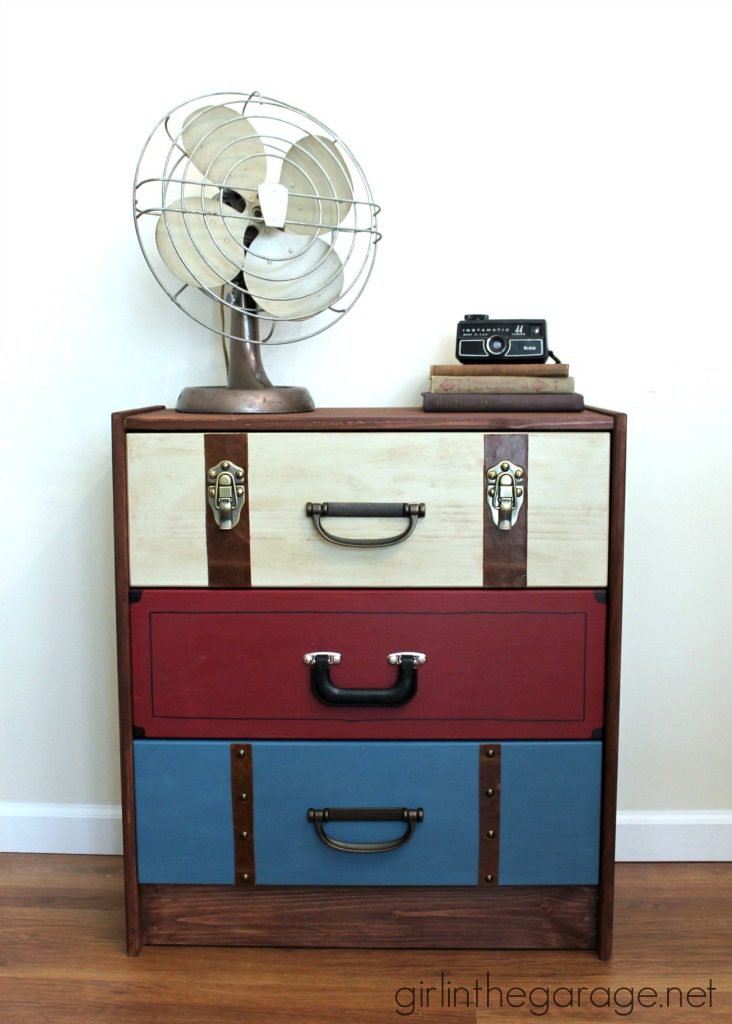 Third is an example of just how much hardware can change a piece of furniture! This vintage buffet redo comes from Create Inspire.
And after…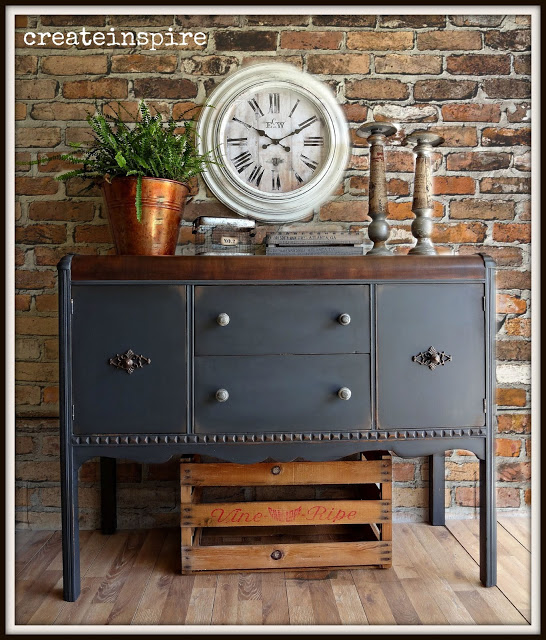 Number 4 – I love this nightstand redo from Happy Humble Abode. Replacing the drawers with baskets gave these nightstands new life! I wonder if in ten more years we'll want to go back to drawers instead of baskets, though…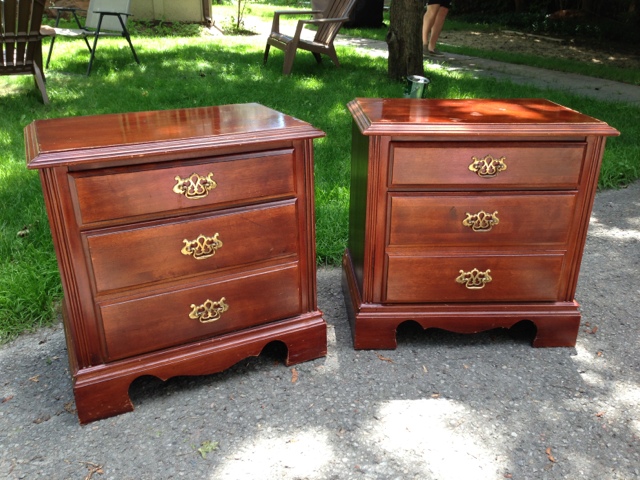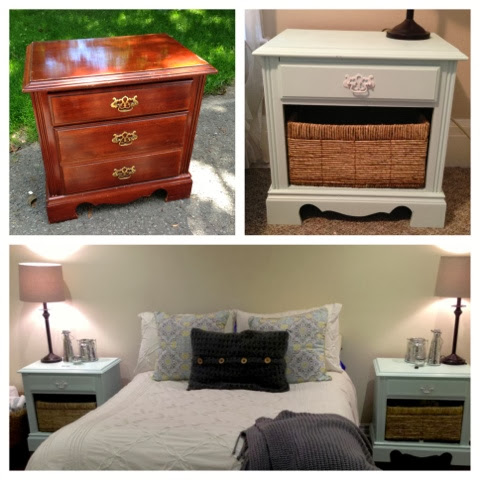 Next in line is this old end table, which I absolutely love that D. Campbell from the 36th Avenue bought for $5.00. What a stunning transformation!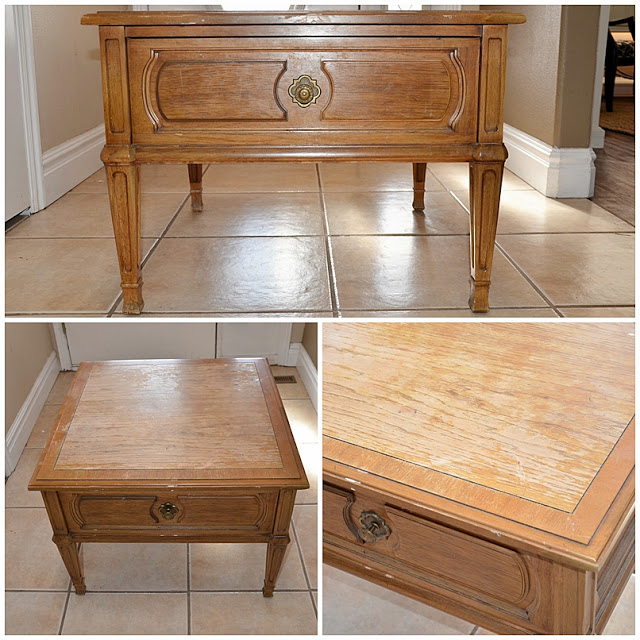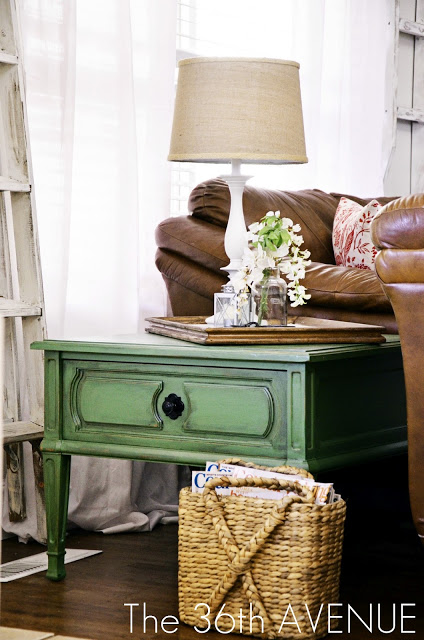 Sixth in line is a very plain-Jane dresser souped up with an interesting decoupage technique by Refunk My Junk.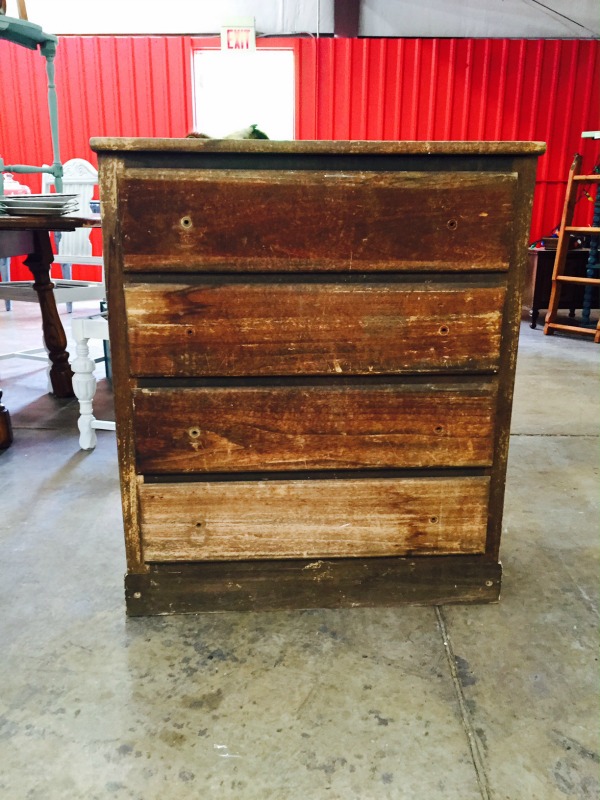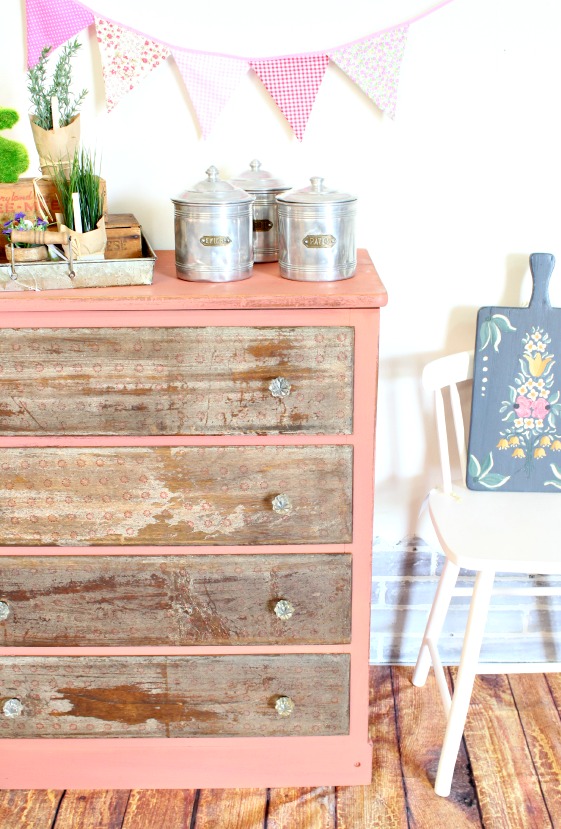 I would never have come up with the idea of using stencils on furniture before seeing this dresser makeover by Thrift Diving.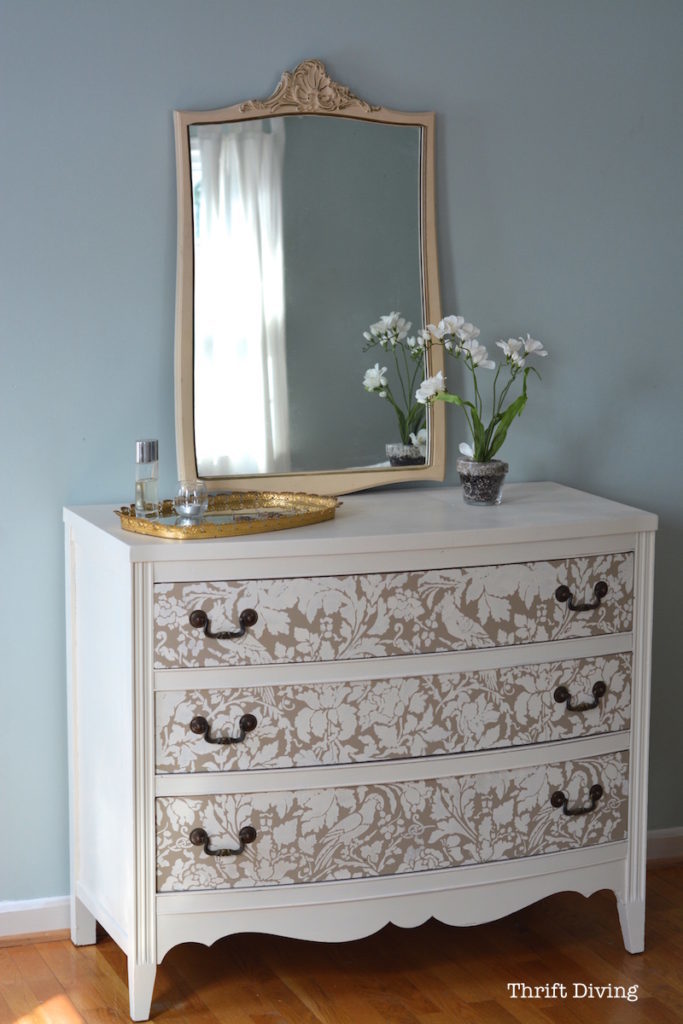 Number eight is a jaw-dropping end table before-and-after from Southern Revivals. I'd say this is an example of distressing done well.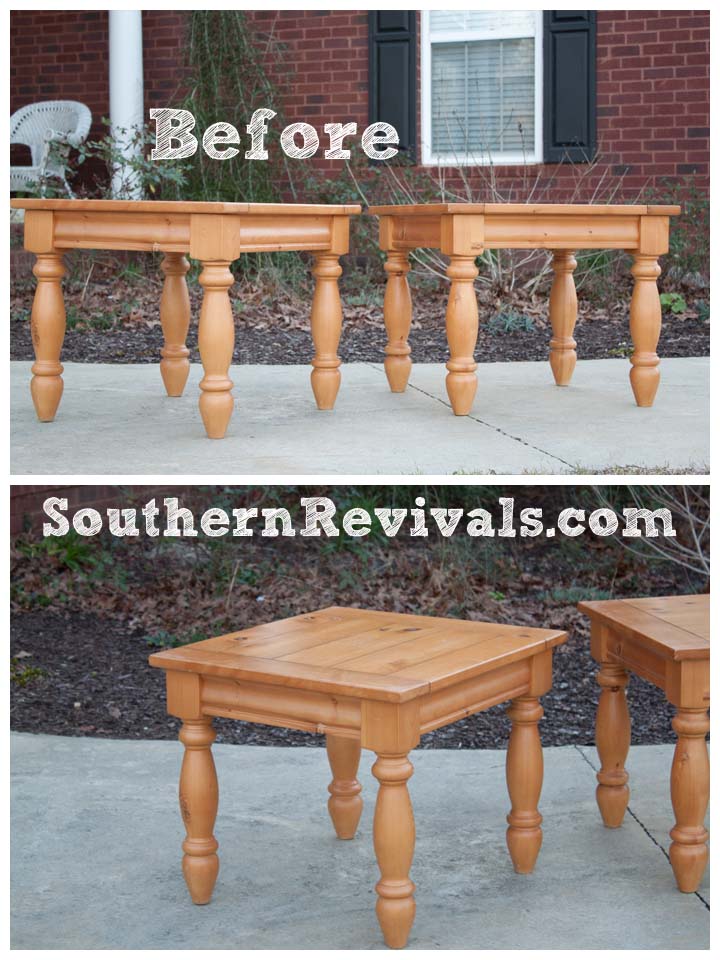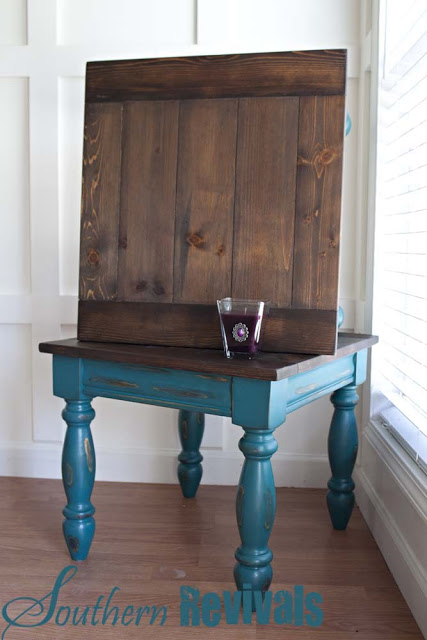 I love this simple but stunning transformation of a dresser by U-Create Crafts. The before dresser is okay, but the after looks so much better.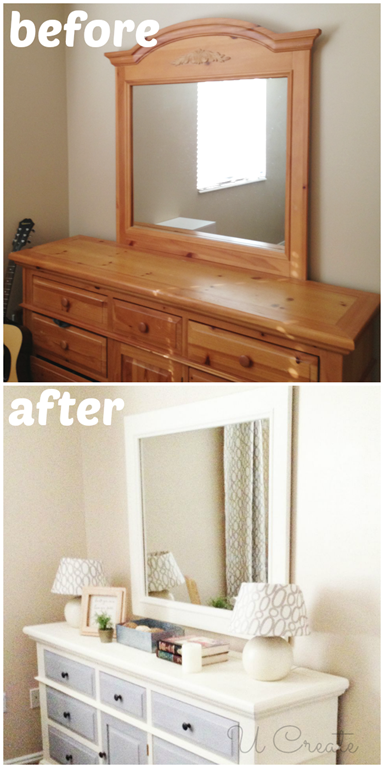 Finally, number 10 on this list of beauties is Designed Decor's redo of an old coffee table into an ottoman. (I'm both inspired and overwhelmed. Maybe when Baby J is older…)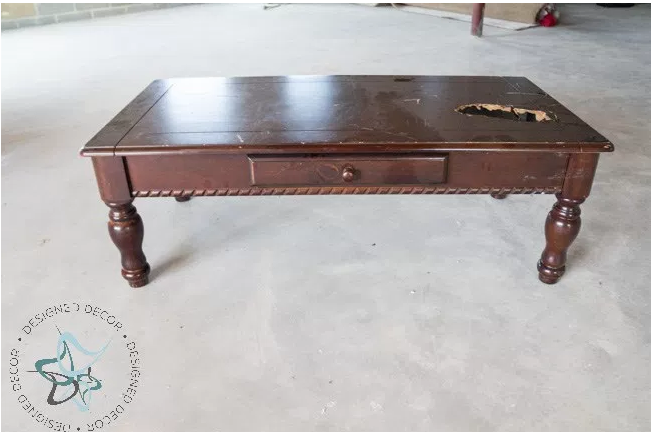 I hope you're as inspired as I am (without being overwhelmed). I love the idea of making beautiful furniture out of thrifted or free finds!